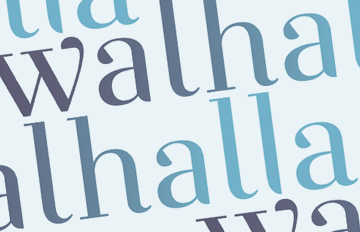 Börjar : 25.11.2017 17.00
Slutar : 25.11.2017 22.00

Tjaldur is excited to announce the first PopUp Residency & Networking Session!
Tjaldur's PopUp Residency & Networking Sessions, Pt. 1
by Tjaldur – Friendship Association Finland-Faroe Islands
Visiting artist: Film director Heiðrik á Heygum
25.11.2017 at 5 pm – 10 pm (17.00–22.00)
at Rupla Cáfe in Kallio District in Helsinki
www.rupla.fi | www.tjaldur.fi
Tjaldur has invited faroese, Iceland-based artist, musician and film director, Heiðrik á Heygum, to be the first participant in Tjaldur's new and exiting series of visiting artists from the Faroe Islands. He will be staying in Helsinki for a long weekend, and in collaboration with Tjaldur, and its networks, the artist will get to meet and visit the local scene of his choice.
During the artist's visit Tjaldur will organize a public, free event, where we will get to know Heiðrik, the film director. We will watch some of his short films and music videos, and Heiðrik will talk about and discuss his film making together with the audience and the invited local artists. Heiðrik have for instance made music videos for many known and a-bit-more unknown Faroese bands and artists, like Eivør and ORKA.
The program will be announced closer to the event.
Session Collaboration partners:
artArctica Network, www.artarctica.fi
Walhalla ry, www.walhalla.fi
* * *
Heiðrik á Heygum was born in 1983 in Tórshavn the capital of the Faroe Islands. He is a musician and film director, and has already great experience in different types of artistic genres, for instance
photography, scenography, movie making and music.
Though a film industry is practically non-existing in the Faroe
Islands and there is only a population of 50.000 people, Heiðrik has
chosen to work in the business. Heiðrik is therefore quite a pioneer
which also means that he has to do most of the work himself as there are not many professionals on the islands. But Heiðrik takes this as a challenge and it enables him to gain an insight to all the areas of film making.
Heiðrik has done several music videos as short films that have been
shown in many European Filmfestivals and won several prices.
Heiðrik á Heygum graduated from the Kort og Dokumentar Film Skolen in 2008 and Foto og Filmskolen in 2010. In 2011 Heiðrik got accepted to the Filmschool SUPER16 in Copenhagen and got his degree as a film director in 2011.
At the moment he is based in Reykjavík, Iceland.
More of Heiðrik on his website:
http://heidrik-heygum.squarespace.com/
* * *
Tjaldur – The Friendship Association Finland-Faroe Islands have a long history since 1975 through its involvement in the Faroe Fund to host Faroese cultural actors in short networking residency periods in Finland. Tjaldur would want to research the possibilities in widening this activity to be more frequent, more lightweight in structure, more immediate and intimate in character, as well as in the future, aim to incorporate cultural actors from the Faroe Islands, but also from Greenland and Iceland.
The 1. pilot project will incorporate 3 different PopUp Residency & Networking Sessions (with 3 visiting artists). The first and second Residency Artist Guests will be Faroese, for the last session we are working for to bring an Artist Guest either from Iceland or from Greenland (from or based in these before mentioned counties).
Tjaldur is working together with artArctica Network (Katarina Sjöblom) and Walhalla ry with this project. More collaborators are more than welcome to join us.
Tjaldur aim to create a West-Nordic platform for initiating collaboration, friendship and networking between West-Nordic cultural actors and the local communities on a grass root level; between creative people, as well as introducing the artist guest's and their work for the local scene.
* * *
Short on Organiser:
Tjaldur – Friendship Association Finland-Faroe Islands
Established in 1975. Its initial aim is to uphold the friendly ties between the people in Finland and the Faroe Islands. The contemporary Tjaldur is evolving into hosting, supporting & initiating grass root level culture collaboration between Finnish and Faroese artists and other actors in the cultural field. We hope these ties of friendship will grow to last over time, place and borders.